2011 / Takayama 1-Day Package Tour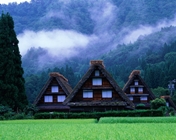 Picture provided by the Gifu Prefecture Tourism Federation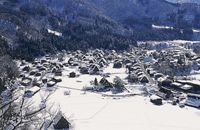 Picture provided by the Gifu Prefecture Tourism
This bargain package includes a reserved seat return ticket from Nagoya to Takayama,
lunch at a hotel, and free time to explore the most popular tourist spots of Takayama for one full day! A quaint location in central Japan, Takayama is also known by the name "Little Kyoto" and has worked diligently to maintain its history and culture through the preservation of its historical structures. This Shangri-La of Japan also offers a relaxing environment in which to take a stroll.
PRICING
Adult: (12 years and older): JPY 11,000
Child: ( 6 - 11 years old ): JPY 8,000
**Remarks: For some tours, other tour fare will apply according to different age group for child.
Please read price list or remarks of each tour for your clarification.

Departure
Nagoya
Jan.4-Dec.29:Daily
Meals
Breakfast
0
Lunch
0
Dinner
0
Pick-up / Drop off
No pick up or drop off service is included.

Guide
No guide or assistant service is included.
ITINERARY
One day before
Train tickets and itineraries are delivered to your hotel at least one day prior to your departure.

Day 1 Nagoya-Takayama-Nagoya
7:30-8:00 a.m.
Nagoya Station

(Limited Express Hida/ 150 mins) Takayama Station
After arrival, you have leisure time.

Lunch
Japanese-style lunch. (Please make your own way to the restaurant between 11:30 a.m. and 1:30 p.m.)

6:30-7:00 p.m.
Depart Takayama Station

(Limited Hida Express / 150 mins)
9:00-9:30 p.m.
Nagoya Station

RELATED TOURS